Keukenhof Gardens
On Monday we made our way to Keukenhof Gardens located in Lisse. Pictures are the only way to do it any justice. Holland is famous for their tulips for good reason. This is also known as the Garden of Europe. This is a huge attraction dedicated to showcasing the variety of tulips. There were also special exhibits on orchids and other mixed blooms. This year the garden is open from late March to mid May. We couldn't help ourselves from taking a ridiculous number of pictures.
See the gallery for many many more.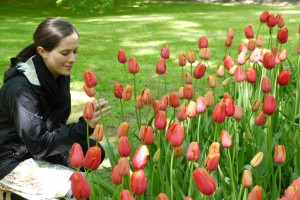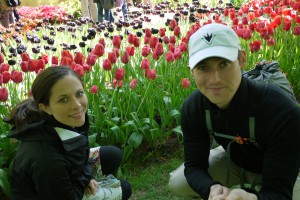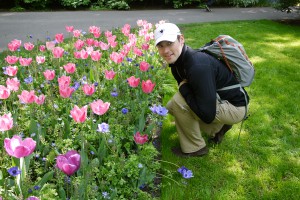 At Keukenhof there was a windmill we were able to go inside of. We chatted with the operator who sits outside up top on the platform all day. It was a very windy day so he was making regular adjustments to it. Most Dutch windmills are still turned to wind by hand with a crank. He said it's so powerful and can need attention so quickly that you never leave it unattended- not even for a quick break. The blades can be rotated 360 degrees around the platform. Traditionally windmills in coastal communities are used to regulate the water level from the land. Most of the Dutch coastal land has been reclaimed from the sea and is below sea level. It was originally gained by the use of windmills for land drainage. The windmills turn a propeller to move water from under the land to the canals. In more inland locations the windmills are used for a wide variety of things- corn milling, saw milling etc.
The conversation also led us to find out that this particular man lives in another windmill with his wife just a few miles away. At closing time while we waited on our bus, we saw him riding his bike home.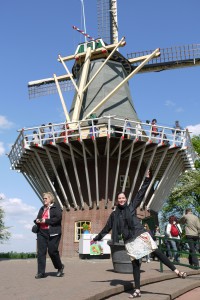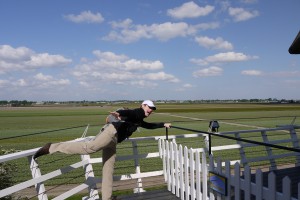 Category: Alison's Blog, Blog, Destinations, Featured Posts, Netherlands