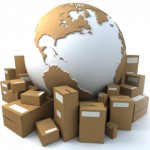 Here is a list of all the pre-trip topics that dealt with before embarking on our entended period of travel. Its filled with all that logistical stuff that sends most people to sleep. None the less, it is a necessary evil and we can't stress how truly important it is to get your ducks in a row prior to departure.  The worst case scenario for any traveler is spending your precious time and energy one road trying to deal with one of these things that went un-checked. We realize that everyone's situation is unique so below is simply everything we needed to do personally and might not apply to you or your situation.  Links to relevant articles and online resources is also included below were appropriate.
Ready? Let's do this!
House: We sold it!  Last summer Pat went on a fishing trip. While he was gone, I listed our house for sale on owners.com. I took pictures, made a flyer, wrote the MLS listing and started having showings.  A month later we had a contract and a month after that we closed. Even though we weren't ready to leave, we knew summer would be our best bet to unload a house in the suburbs. It worked. We moved downtown to a fun apartment and took about ½ of our stuff.
Possessions:

Phase 1 – Yard sale! I've never been a fan of them, but once we had a contract on the house we decided to take advantage of suburbia and at least give it a go- it was a booming success. We were almost embarrassed at how much stuff we had accumulated at our age that we really didn't need and that we certainly didn't want to have to move around the rest of our lives. We kept plenty. All of the things we hope to have forever plus some.
Phase 2 – Storage: We put all of stuff we didn't need at the apartment in climate controlled, well secured storage. Now that we're leaving, the rest of our possessions will go in storage along with everything that has been there since we sold the house.
Cars: Sold One. Kept One. Pat's car was pretty much past its prime and due for a replacement – so we went ahead and sold it on craigslist. We got more than double what a dealership offered us. The other car we decided to keep and store at my parents while we are way. That way we'll have a vehicle when we return and it wouldn't have been financially advantageous to sell it- it has lots of life left in it. My parents have offered to drive it around every now and then to keep it in good condition. We bought a fitted car cover for it to wear. We're changing our car insurance to the absolute minimum required just in case.
Health/Travel Insurance: We went the super safe route on this. We decided against only having travel insurance or/backpacker medical coverage which mainly covers emergency medical care, evacuation, minimum possession coverage (check the fine print), document replacements, etc. There are some good policies if that is what you want (worldnomads). Instead we went with full blown traditional major medical insurance that will cover us worldwide. This way we have all traditional medical services we would have in the US such as preventative care, regular primary care office visit options, a network of doctors, etc. plus additional travel benefits such as evacuation coverage. There are options to get international insurance with or without coverage while in the United States. Policies that do not cover the US are often referred to as ex-patriot coverage and come at a much lower price. We selected a policy that covers time in the US also so that we can keep it upon return and not be in a panic to need new insurance immediately.  It was important to us to keep HIPAA compliant continuous credible coverage so we won't have waiting periods if we do want to change it down the road. Fortunately, even with coverage in the US this international insurance is about 1/3 of what we have been paying for coverage only in the US.  So far we've had spectacular customer service. International Citizens Insurance or HTHWorldwide's Global Citizen Plan
Teeth/Eyes: We both went to the dentist for a regular 6 month teeth cleaning as close to leaving as possible. We both also had our eyes checked before leaving. All systems go.
International Drivers License: We both got one- not sure I want to use mine! The forms are online but you have to go in person to a AAA office to get the license. You pay a fee ($15) and have to present a passport size photo with your application as well as provide a copy of your valid drivers license. We received the license the same day. There are a few countries that don't accept this as an acceptable license but most do. In case we decide to rent a car somewhere we want to be prepared.
Credit Cards: Credit cards are the safest and easiest way to pay for most things anywhere. Most companies charge a currency conversion fee each time you make a purchase in addition to the purchase price exchange rate value. CapitalOne is the exception! CapitalOne cards have no foreign transaction fees or currency conversion fees.Best International Credit Cards. They offer multiple cards with various options for rewards. We signed up for a card to use as our primary way to pay for things while traveling so we can avoid fees. We'll also carry other cards incase we need them.  American Express offers cards (blue sky) that provide travel member services. These services extend to things like document replacement assistance, and concierge services. Knowing what you can get for free from a credit card may keep you from buying unnecessary insurance to cover the same things.
Bank Cards/ ATM/ Debit Cards: Of course we'll have to have some local currency in most places. Banks that provide debit cards charge currency conversion fees as well as ATM fees for using an ATM outside of their network. Most large banks have pretty high fees. The currency conversion fee is a % of the amount withdrawn plus a flat fee for the usage of the ATM.  Bank of America has a 1% fee on the amount withdrawn plus a $5 fee for using an AMT outside of their global alliance. I found that smaller banks have much lower fees. We found a regional bank to open an account at that has a 0% conversion fee and only a $0.75 fee to use any ATM outside of their network worldwide. It's not a huge amount to save- but we think it was worth the hassle. Plus we think it's a good idea to use multiple banks in general. USA Today Article – Which credit and debit cards are best overseas?
Travel Notifications: We contacted all of our credit card companies and banks to place travel notification status on our cards. Some of these can be done online. Others you have to call in. They are valid for different lengths of time based on the company. Some companies require that you reinstate the notification every 60 days or so. Fraud protection is great except when you need to make a purchase and they have preventatively cut your card off until they can verify something.
Expiration Dates: We don't want any of our credit/bank cards to expire while we're away so we went ahead and requested that new cards be issued with new expiration dates for cards that would be an issue. Passports also have expiration dates. A lot of counties require that you have at least 6 months remaining on your passport to enter. Some require it be valid for at least 3 months beyond the completion of your trip. Pat had to get his renewed before we left. It's an easy process that can be completed through the mail with online forms. Be sure to leave enough time for processing. You have to send your current passport in to get the renewal. Passport renewals are good for 10 years.
International SIM Cards: For emergencies we purchased International SIM Cards for both of our phones. These SIM cards work in 190 countries. They will allow us to have an assigned phone number, make a call, receive a call, have a voicemail account and be able to call each other if we get separated somehow. We are canceling our US phones and will have a new number to reach these cards. (The number is an Estonia number.) We found a decent deal through www.onesimcard.com. The cards are charged with credit and can be set up to automatically recharge by credit card so you don't run out of minutes. If we decide we need them, we plan to buy prepaid SIM cards to drop in our phones as we travel that will work on different networks for a low cost. At our convenience we'll use Skype as our primary way to make calls to the US.
Cell Phones: We both are carrying an iPhone G3 that has been "jail broken." You can find instructions on how to jail break phones online. This process makes it capable of using SIM cards from other networks. After you jail break an iPhone you no longer can get the software updates- so download all updates before you do it. We are not planning to use data on our phones. The costs internationally are really high so we are turning the capability off so we don't accidentally use it. This is going to be a huge life change!  We love our iPhones and use them as multipurpose devices- phones, music, applications, notepad, etc.
Apps: Before we go we're making sure we have all of the apps we want downloaded to our phones. A lot of apps are stored fully on the phone so they don't need data service to be used. We're downloading our favorite picks for currency conversion, basic translations, travel books, maps, etc.
Music: We're making sure we have our favorites on our phones and computer so we can have access to it while away- again without needing internet access or data connections.
Unsubscribe: We did not realize how many emails we received until we started going through each to unsubscribe. We've been diligently unsubscribing from all unnecessary email lists. We don't want to waste time online sorting through junk emails.
Automatic Payments: We set everything we could up on automatic payment so there will be less to handle on a monthly schedule. We'll keep an eye on everything online as we always have.
Taxes: We set up our taxes to file and pay online.
Club Memberships: There are several membership clubs that offer discounts we may encounter a use for. So we made sure we joined the appropriate and relevant things. Hosteling International, Hotel clubs, airline reward programs etc.
Will: We decided it was time to create one. We are leaving a copy in the US. We certainly hope it's completely irrelevant, but everyone needs one eventually so now seemed like a good time. There are online options like www.legalzoom.com or using a family lawyer is always an option.
Post Office Box: We need a place to receive mail while we are away so we opened a post office box that my parents will keep tabs on for us.
Copies of Documents to Leave Home: We're leaving copies of our passports and other identification items with our parents. We're also leaving a copy of other relative information in case we lose anything (ex. credit card contact numbers) so we could cancel quickly if needed.
Copies of Documents to Take: We're taking copies of our passports and drivers licenses with us in addition to the real things. Sometimes at hostels and other locations we understand we may be asked to leave them with the front desk etc. this will give us something to leave besides the real thing. Also, if we lose a passport it will be much easier to replace if we have a copy of it with us.  We're also taking extra passport size photos of ourselves to use for visa applications along the way.
Blog/ Hosting: We registered a website name on godaddy.com and selected Network Solutions to host our website here2now.com. It's important to us to document this experience for our own pleasure as well as to share it with others.
Smart Traveler Enrollment Program (STEP): We enrolled in the Smart Traveler Enrollment Program provided by the U.S. Government. It's a free program that tracks U.S. Citizens while they are overseas. The State Department offers various types of assistance if needed.  We'll update our travel itinerary with Travel.State.Gov as we go. You create an account online and can login to make updates.
Whew……
Fortunately the whole process of unwinding to prepare to take off has been relatively seamless. Things fell into place and worked out in ways we didn't know we even needed them to. As the last details are being taken care of we are excited to be free from logistical worries at home to fully engage in the experience at hand.
Category: Alison's Blog, Blog, Planning