Welcome to Dharavi, the largest slum in Mumbai  and one of the largest slums in the world. Dharavi is home to an estimated 1 million residents packed into an area a little over a square mile (1.75 km2), making it one of the most densely populated areas on earth. Given extreme difficulty as well as questionable safety trying to navigate something like this on ones own, we decided to join one of the tours facilitated by Reality Tours. Reality is an NGO that has been working in Dharavi since 2005 and reinvests 80% of all income generated from these tours back into Dharavi social work and development programs.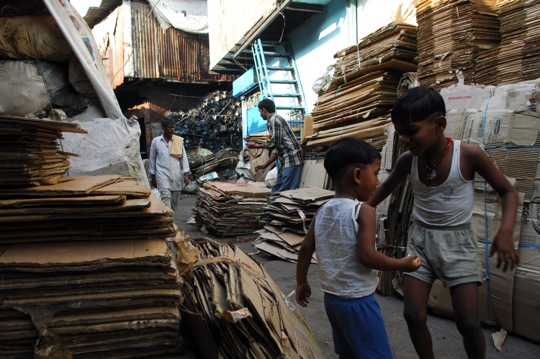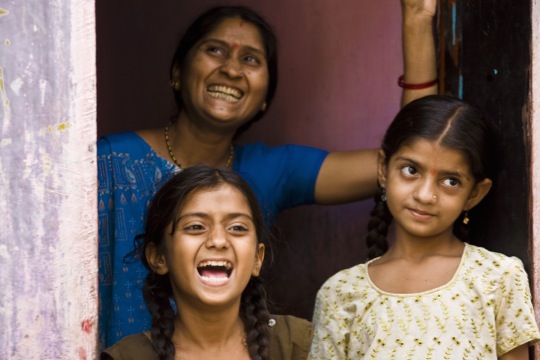 The tour was incredible. Little did we know but Dharavi is its own microcosm of industry with an annual GDP of $665 million (and that is just what is reported to the taxing authorities). The slum is divided into two parts – industrial and residential. The industrial part is further segmented by activity – plastic recycling, pottery making, bakeries, soap manufacturing, leather tanning, etc. It's actually quite impressive. At one point during a walk through the recycling area we went from an area where welders were fabricating the machines used to chop up the plastic, to an area where thousands of workers were disassembling various plastic parts (ACs, Toys, Computers, etc.). The next adjacent building was filled with teams of men sawing the disassembled pieces into smaller sections. From here the most raucous sound you've ever heard emanated from the machinery as they threw the sawed pieces into the chopping machines. The pellet sized fragments spit out were then separated into like colors, washed and hauled up to the roof to dry. After drying they would be bagged up and hauled off by big dump trucks to be sold to molders outside the city where they would be made into everything from computer housings to air conditioners and refrigerators. Crazy.
The residential areas where largely self segregated by religious group. The Hindu areas were filled with women and children in the streets making food and carrying on with their daily lives. With most Muslim women sequestered indoors, the streets in the Muslim quarter seemed to replace women and children with old men and goats. We had the chance to visit a typical home in the residential area as well. As basic as it comes, the hoem consisted of one 10 square meter room (approx. 100 ft2) that was separated into two smaller spaces by a tin screen. All in all, our trip to Dharavi was one of our favorite and most eye opening experiences in Mumbai.
Category: Asia, Asia, Blog, Destinations, Featured Posts, India, Pat's Blog, Portfolio