The financial and entertainment center of India, Mumbai is sometimes referred to as a microcosm of the larger country. A significant wealth disparity is an inescapable reality as lavish residential and corporate skyscrapers grow like trees out from knolls of impoverished neighborhoods. The streets are the heart beat of the city and the everyday interactions found here give us as tourists but a mere glimpse into this part of  the real Mumbai.
Dhobi Ghat
A trip into the heart of Mumbai's working class would not be complete without experiencing Dhobi Ghat. This open air laundry mat has served as the primary washing depot for the city's hotels and hospitals since the city began expanding a hundred years ago. Vastly unchanged since then, the whole apparatus is something to stand in wonder about.
Dharavi Slum
One of our favorite and most meaningful memories we made in Mumbai was touring Dharavi, Mumbai's largest slum. A special event in and of itself, we decided to dedicate a special post just to this experience. If you would like to read more about our trip through Dharavi, click HERE for a link to that post.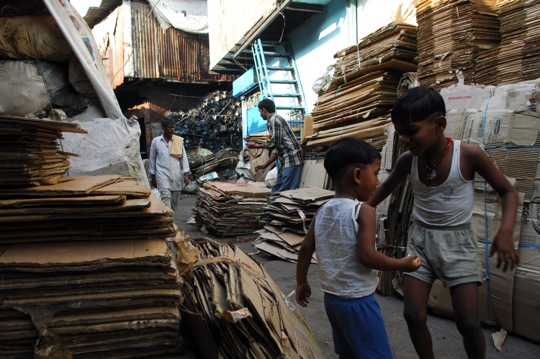 Category: Asia, Blog, Destinations, Featured Posts, India, Pat's Blog